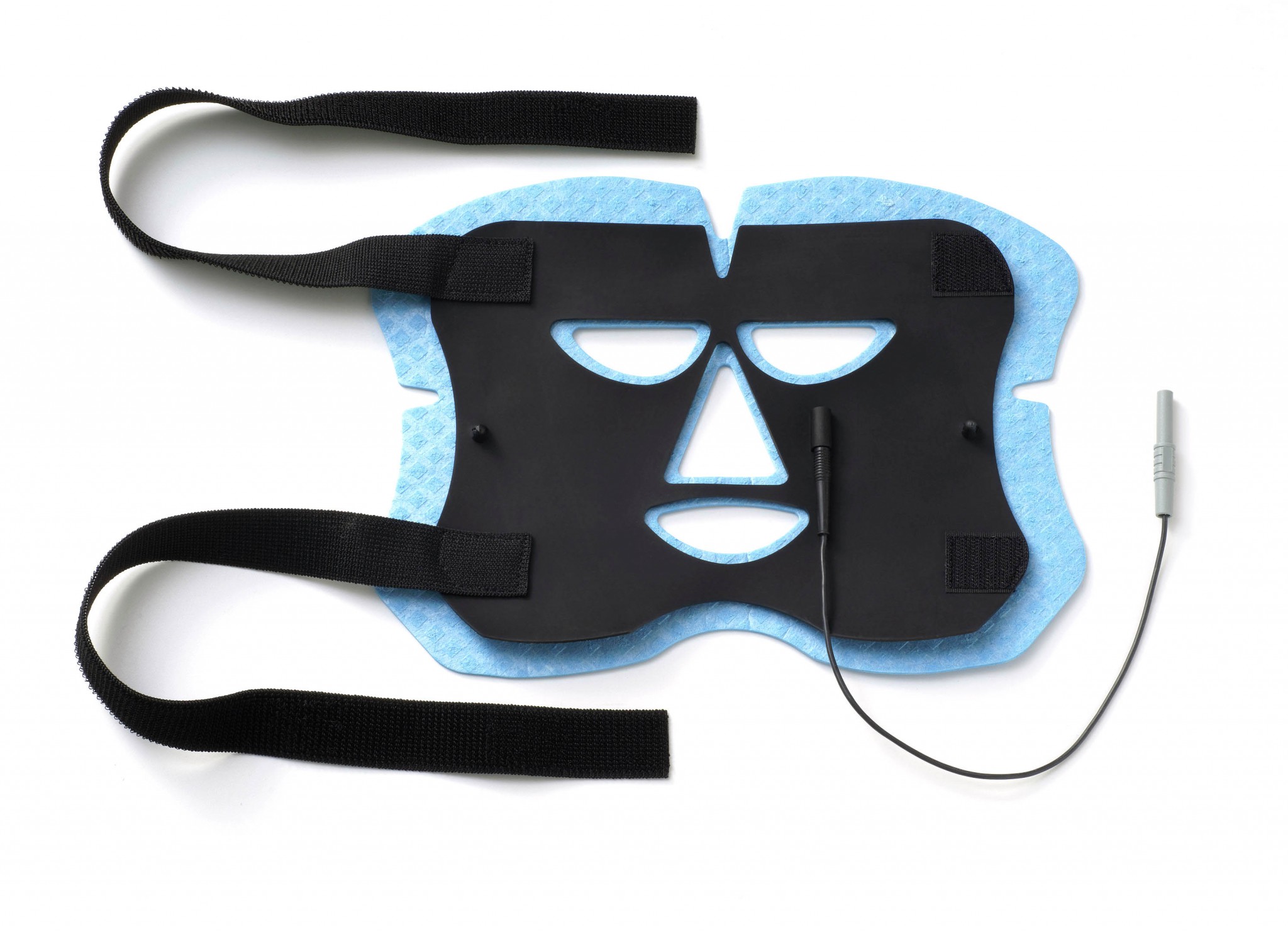 Sponge mask for the treatment of excessive sweating in the face
The HIDREX face­mask con­sists of 3 parts:
the sponge plate with hold­ing pins as con­tact sur­face to the face,
the rub­ber elec­trode with con­nec­tor and head strap,
the con­nec­tion cable

The rub­ber elec­trode with the two straps is intend­ed for more fre­quent use, where­as the sponge plate must gen­er­al­ly be replaced after about 10 – 15 treat­ment ses­sions or when used by dif­fer­ent peo­ple.
Passing on the treatment flow
For treat­ment with the face elec­trode, a sec­ond con­tact sur­face (hand or foot in a water bath) is required as counter elec­trode to the cur­rent flow. A case shell or a sin­gle ergonom­ic tray is used for this pur­pose.
Store face mask in a dry place
For hygien­ic rea­sons, replace the sponge plate reg­u­lar­ly and do not use it for sev­er­al patients. The life­time of the sponge appli­ca­tors depends on the care. The entire face mask should always be stored dry!
Other iontophoresis accessories: